July 15, 2020 | Source: Auganix.org
Brelyon, a deep tech display startup, has today announced that it has completed a USD $1.6 million seed round of financing. The company states that the funding will be used to put its immersive displays into the field and engage pilot users, including financial traders, teleworkers, and competitive gamers. E14 Fund, the venture fund affiliated with the MIT Media Lab, led the investment round with participation from Propelx and several angel investors.
Brelyon displays create a set of beams that converge toward the user, rendering a massive virtual panoramic image that is orders of magnitude larger than the physical size of the device.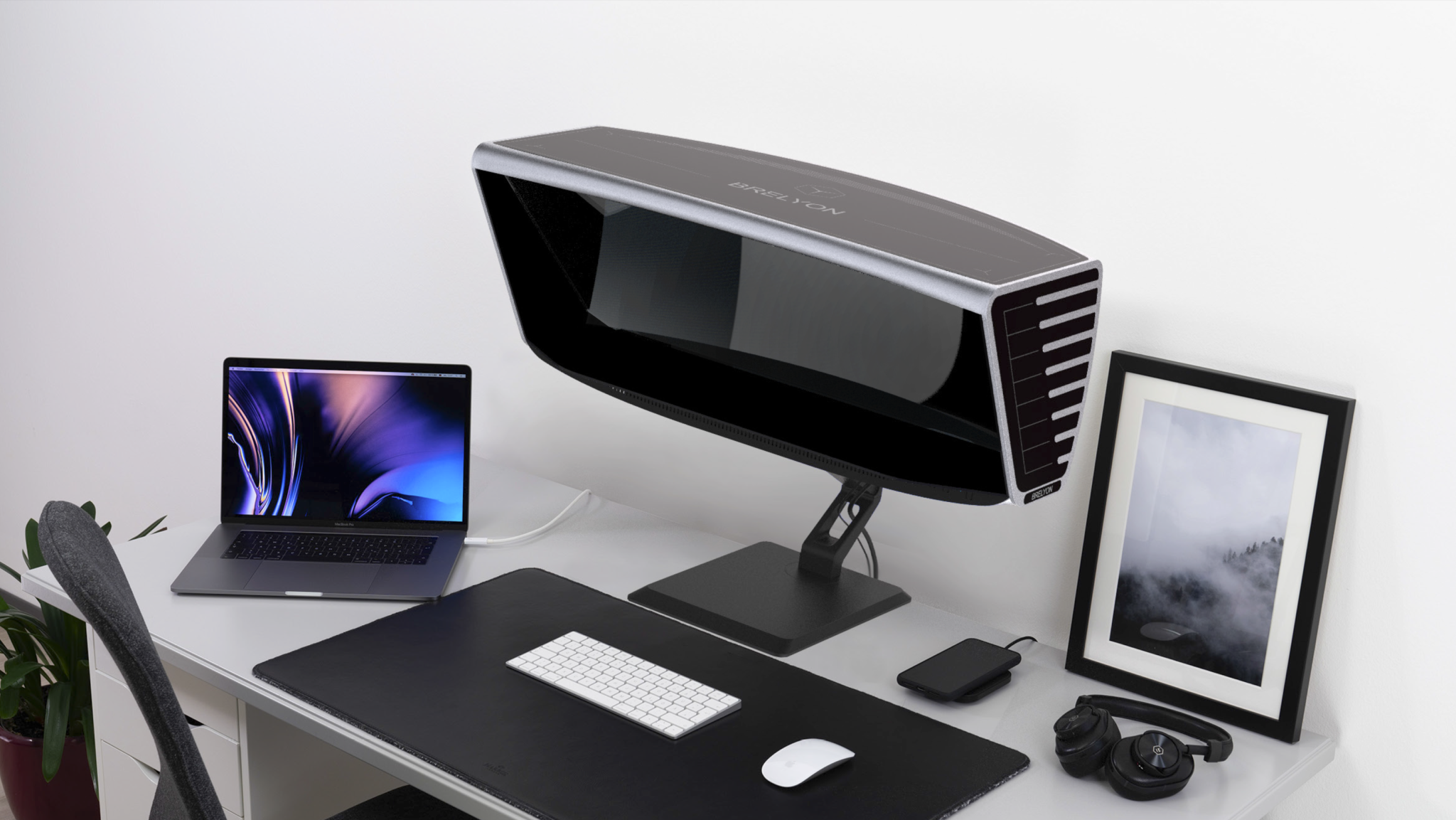 To get technical, Brelyon states that its superconic (not supersonic) light-field expansion technology (SLET) introduces a geometrical transformation to redistribute the uniform light-field into a concentric light-field distribution. Because the rays of light from the generated light-field merge in front of the display, the user sees a large wraparound image that appears to be further away and larger than the physical location and size of the device. This creates a panoramic, visually immersive experience that allows for free head movement. According to the company, unlike conventional stereoscopic displays, its monocular depth modulation capabilities provide a visual experience with matching accommodation and vergence, eliminating eye fatigue for the user.

"Brelyon's unique offering both enhances workplace productivity and reduces costs associated with deskspace. It's well-timed with the rapidly increasing demand for display solutions that expand visual real estate and reduce space requirements for telework post pandemic," said Calvin Chin, Managing Partner at E14 Fund. "We believe employers will continue to modernize and simplify employee work stations – both for use onsite and at home. Brelyon's immersive display is a powerful solution for the finance industry in particular, as it can replace massive multi-monitor setups by providing virtual monitors. We are excited to support them as they build a great company in an exciting category."
The seed financing builds on what the company states has already been a great year, which has seen the development of several proof-of-concept prototypes, as well as the addition of key appointments to its team, including engineering and marketing veterans from MagicLeap, Meta and IMAX. Breylon hopes to build on its market momentum as a replacement solution for multi-monitor displays in areas like finance, gaming, teleoperations and work-from-home solutions.
"We're doing something nobody has ever seen before; we are creating a virtual panoramic experience without the need for projectors or headsets for the first time," said Brelyon Chief Executive Officer Barmak Heshmat. "Having the guidance and financial support of E14 Fund and our other investors will help us execute our vision with the right partners and access to a top notch pool of talent."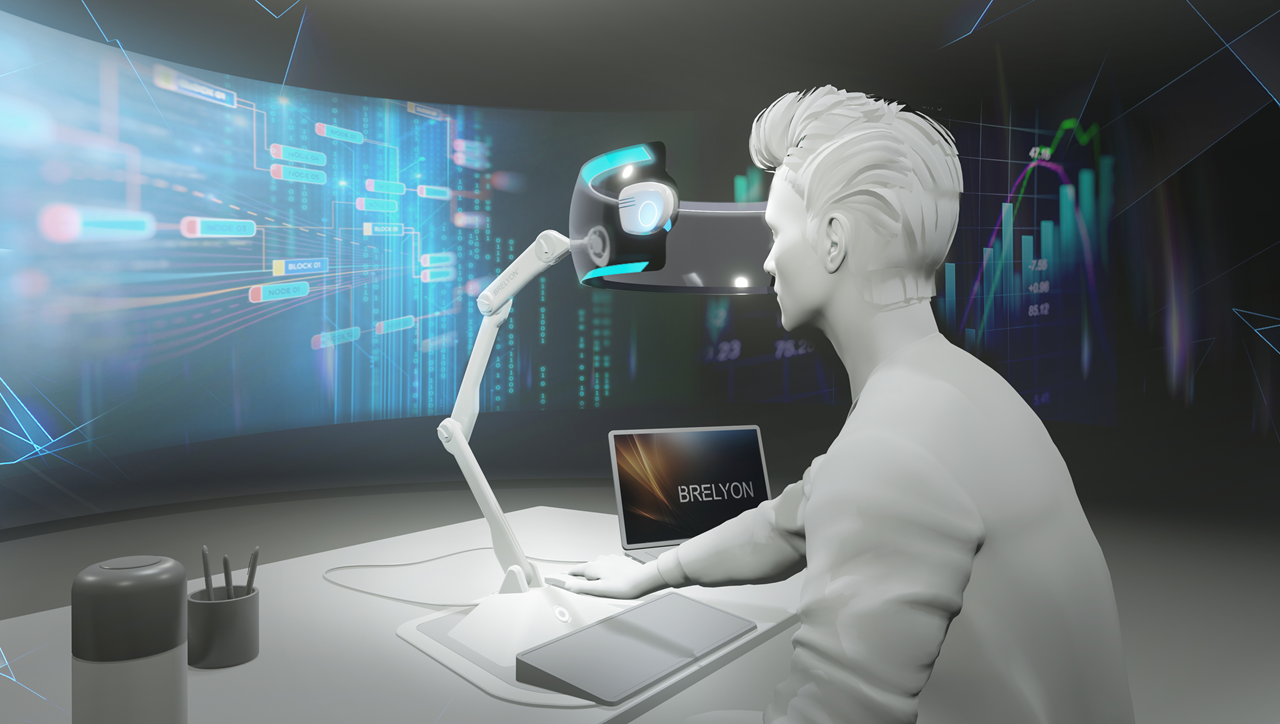 The device sounds like it is almost a stationary version of a screen on a virtual reality headset, however the user is not fully immersed in a digital setting, as they will of course have the freedom to move their head in and out of the device in order to interact with their immediate surroundings. As a result, for now we'll be putting Brelyon's display in the 'Virtual Reality' category. Either way it seems like users will be able to experience a greater level of immersion with the device than they would on a standard computer monitor.
For more information on Brelyon and its immersive displays, please visit the company's website.
Image / video credit: Breylon / YouTube
Brelyon is an EvoNexus San Mateo Portfolio Company. View source version
here
or visit Breylon's
company website
.