On Tuesday, Good Face Project co-founder Iva Teixeira sent an email to her customers and supporters that she never thought she'd have to send. Lena Skliarova-Mordvinova, Teixeira's co-founder at the company, which has built an AI-powered technology delivering consumer and formulation insights to clean beauty brands, is Ukrainian, and about a third of Good Face Project's 40-person global team spanning 14 cities, nine countries and four continents is either in Ukraine or has close family there.
"We are worried, anxious, hopeful and disgusted at the same time 24 hours out of each day," wrote Teixeira in the email. "At the same time, we are also humbled by our colleagues' strength. Our engineers and data scientists keep working even when others feel helpless and lost. They do QA tests! They code and push prod updates! This is an incredible strength of spirit!"
To learn about their experiences running a company while Russia invades Ukraine and their feelings about the war, Beauty Independent spoke with Teixeira, who became an American citizen two years ago after emigrating from Bulgaria, where her parents have taken to the streets to protest Russia's military aggression, and Skliarova-Mordvinova shortly after Teixeira's email hit people's inboxes. Below, read about their stories.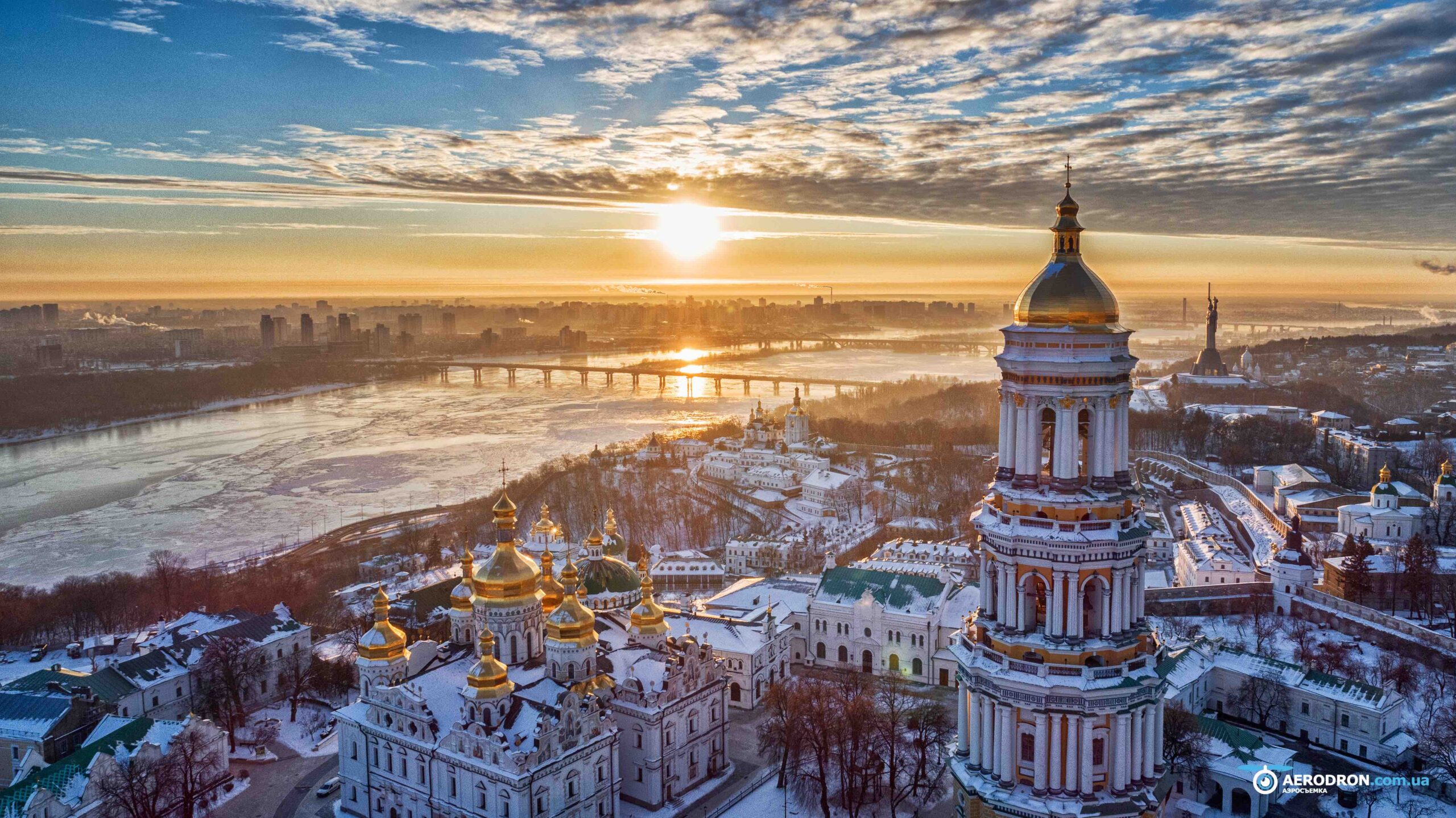 Teixeira: We have people in São Paulo, Vienna, Paris, Sedona, San Diego, LA, Manila, Kyiv, Krakow and more. Many of us aren't in the nation we were born in. We relate to each other not as Russians or Ukrainians or French or Filipino. We relate to each other as actual human beings. Now, people from all over the world are praying and meditating for the safety of their colleagues. They are checking on the Slack channel to find out about them. At the same time, they are all working.
On Wednesday last week, a big portion of our team based in San Diego was at MakeUp LA. We hosted a large party. I went back to my hotel room after the party—it was 11:30 p.m.—and I saw what was happening. During that night, our Ukrainian friends, colleagues and their loved ones were paralyzed, but, since then, they've kicked into a gear that they never knew existed. They are being super productive human beings with such an amazing sense of purpose. I'm speechless.
Lena was in a meeting with L'Oréal at 5 a.m. in the morning pacific standard time discussing API integration and the purposes of ingredient transparency with cohesion. I heard her today probably more than a dozen times saying thank you to others. And that's what I'm completely blown away by. On the one hand, it's a bit cynical, but, on the other hand, it's hopeful that human kind gets used to and accustomed to pretty much anything.
Skliarova-Mordvinova: I was born and raised in Kyiv. I worked in artificial intelligence and data science for the Ukrainian state for a while, and I had my own data mining company. I spent most of my life in Ukraine, then I moved seven years ago to the United States, where I met Iva. We realized we could create something amazing together. It didn't even matter what we created, we just knew it would be amazing. In the first few years of the company, we bootstrapped and wore all the hats possible. We managed to create a very unique company that is unifying people across the globe.
"I think I can speak for every Ukrainian that lives in the United States or any other country in the world that, while we physically are in other countries, mentally we are in Ukraine."
I have two kids, and they are Americans. Every year, I try to go back to Ukraine to bring my kids to visit their grandmother and grandfather, and visit Kyiv. It's a beautiful city, especially in the spring when the flowers are blooming. It's always felt good for me in Kyiv, but it's become a nightmare. We were invaded by fascists. Now, it looks destroyed. Today, several bombs dropped on the city, and people were killed. They were just walking on the street. I saw a video of a child dying, a little girl, she was only around 4, and they couldn't save her. It's happening all the time.
They say it's a revenge for something that happened in the past. How many kids do they need to kill to get their revenge? If it's escalated, it will take away our ability to talk to our relatives, and that is the last thing giving us hope. It gives us hope to hear that they are alive, have food, are safe and haven't been killed on the street. We keep in touch constantly. I think I can speak for every Ukrainian that lives in the United States or any other country in the world that, while we physically are in other countries, mentally we are in Ukraine. We have all died so many times from each raid.
Some cities have already been destroyed. Some cities are without electricity, water and heat, and it's winter. There are kids in those cities who right now are already starving. It's a total humanitarian catastrophe that is unthinkable. During this time, I get strength and the ability to walk, work and think because I'm able to talk to people there, and see them smiling and resisting through everything. Everybody believes that we can win if we just withstand what's going on, and that's what we are going to do.
We get a lot of support and everybody is trying to help, but it's very important for Americans to understand, No. 1, that there is going to be people starving, and it's already happening. No. 2, if we don't liberate the country soon, we won't be able to sew crops, so there won't be grain. Ukraine is a well-known source of grain. Our hunger will be a bigger problem for everybody. It needs to be resolved.
With everything that's happening, I'm so proud of my team. They work when they hear sirens. It can be impossible to do regular stuff. Many people are immobilized, but they do their tasks because they know, if they do those tasks, we will be able to give back to them, and we will get to peace, and we will rebuild our country. What has happened has unified us like nothing before. We are all trying to resist as much as we can. Seeing what people are doing there makes us guilty if we don't do anything.
For those who to support Ukraine, here are suggestions directly from Teixeira's Tuesday email:
Write to your politicians and demand even tougher sanctions on Russia. Let us make Putin a one-man island of wretchedness, with no resources, with no links to others, with no hope.
Give! Ukraine and the beautiful city of Kyiv is being destroyed before our very eyes. We are firm in our belief that peace will come, but, until then, children will be displaced and starving, elderly will be out in the cold, and blood banks will be running dry.