EvoNexus Graduate, GroGuru Closes $2.3M Financing Round to Expand Sales and Partnerships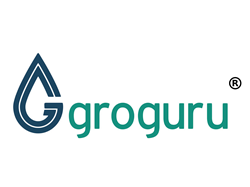 PRWEB / SAN DIEGO / AUGUST 3RD, 2023 / GroGuru, a leader in strategic water management for commercial farmers, today announced the completion of a Series Seed A financing round with $2.3 million in funding. The funding round was co-led by Cove Fund and Impact Venture Capital. Cove Fund is a family of seed-stage venture capital funds that provides startup funding for promising new Southern California ventures. Impact Venture Capital seeks out, invests in, and guides bold founders that build enduring iconic companies. Both the Cove Fund and Impact VC have built powerful relationships with Corporate Venture investors, which will be important for GroGuru in future financing rounds for the company.
The funding will be used to expand sales, continue to develop and commercialize its innovative AI-enabled solutions for continuous farm monitoring and management, and the expansion of its strategic partnerships. Other institutional investors in this round include Integral Capital Partners, Comeback Capital, and Right Side Capital Management. We also have investment from three of our market channel partners: VIGR Crop, NutraDrip, and Thunderhead Crop.
About 70 percent of the world's fresh water supply is used for agriculture irrigation. In addition, world food production needs to increase by 50 percent by the year 2050 just to keep pace with population growth. GroGuru's innovative solutions enable farmers to increase crop yields, and, at the same time, more efficiently use water, energy, fertilizer and labor in a more sustainable way.
"Cove Fund is excited to participate in GroGuru's financing," said Paul Voois, fund manager at Cove Fund. "We believe that GroGuru's proven platform, including the industry's only wireless soil monitoring technology and deep analytics, will change the way farmers manage their water usage, decreasing their costs, improving their yields, and saving water for the environment."
"With over four years of commercial deployment of its breakthrough Wireless Underground System, WUGS, GroGuru is the only proven in-ground permanent sensor option for year-round automated water management," said Ben Strom, a venture partner at Impact Venture Capital. "We believe that GroGuru has developed a unique and highly scalable solution to help farmers drive higher crop yields and conserve water, in a world that needs more focus than ever on food security and water conservation."
"GroGuru has moved beyond adoption by innovators in the farming market into the mainstream, and we continue to expand our market penetration with over 200,000 acres under management, existing customers representing over one million deployable acres, and our market channel footprint over 20 million acres," said Patrick Henry, GroGuru's president and CEO. "This round of financing provides much needed capital to continue to drive market expansion of our solutions."
The financial details of this agreement will not be disclosed.
SOURCE: GroGuru, PR Web
About GroGuru
GroGuru, Inc. is a privately held company based in San Diego, CA, founded in 2014. GroGuru supplies precision soil and irrigation monitoring and management systems to the commercial agriculture industry. GroGuru is all about strategic irrigation management, helping farmers make more money by increasing crop yield and more efficiently using water in a sustainable way.
GroGuru has a patented wireless underground system (WUGS) for soil monitoring, an AI-based recommendation engine in the Cloud, and an intuitive farmer-friendly user interface that farmers can access on their tablet, computer or mobile device. GroGuru sells an innovative hardware-enabled subscription-based solution to farmers that enables optimal irrigation, as well as a software as a service (SaaS) marketed as GroGuru® InSites.
GroGuru's patented WUGS technology enables the permanent installation of soil sensors, even in annual field crops. GroGuru has been a part of the OCTANE LaunchPad, EvoNexus, AgLaunch, the Yield Lab, SVG-Thrive and Plug & Play AgTech accelerator programs.
About EvoNexus
EvoNexus is California's leading nonprofit technology startup incubator located in San Diego. EvoNexus has successfully incubated over 260 startups with a survival rate of over 85%. Since the incubator's formation in 2010, EvoNexus companies have secured over $1.6B in venture funding, $10B in pre-exit valuation, and had 50 acquisitions valued at over $2.1B. EvoNexus is supported by corporate partners, including some of the largest multinational corporations in the world. Learn more at evonexus.org.