MeCo Diagnostics, an EvoNexus Portfolio Company, and CNIO Announce Positive Phase II Study Data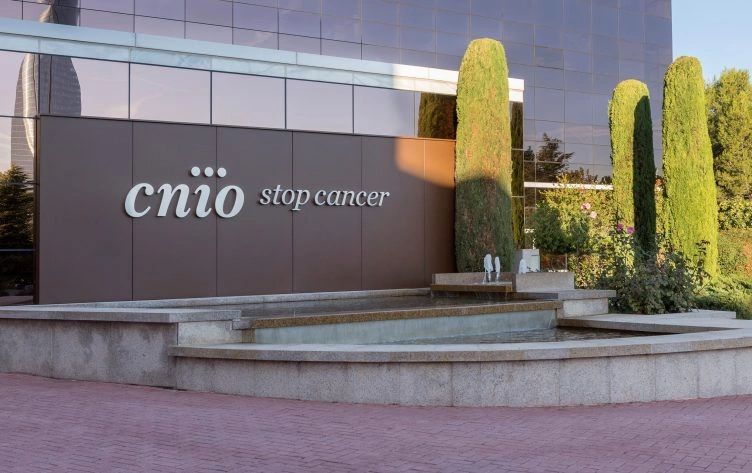 SAN DIEGO, CA & MADRID, SPAIN / AUGUST 15TH, 2023 / On August 15th, MeCo Diagnostics announced positive data from its prospective-retrospective Phase II study in partnership with the Spanish National Cancer Research Center (CNIO), the highest-ranked cancer research center in Europe according to Nature Index.
The study aimed to determine the performance of the MeCo Score as a predictive biomarker test for antifibrotic therapy in the neoadjuvant (pre-surgical) setting, among 73 early-stage patients who were enrolled in a randomized controlled trial. The clinical endpoint was pathologic complete response (pCR), defined as the absence of invasive disease after therapy.
"High MeCo Score is associated with benefit from antifibrotic therapy," said Dr. Miguel Angel Quintela, the Director of the Clinical Research Program at CNIO. This marks the first time a predictive biomarker test for antifibrotic therapy has revealed a statistically significant, clinically meaningful benefit for patients, and these results substantially de-risk an upcoming confirmatory trial with a full prospective design.
The FDA-approved, repurposed antifibrotic drug used in this study, nintedanib, is set to enter the US market as a generic medicine as early as 2024. "As a result, nintedanib is poised to become the first low-cost, low-toxicity targeted therapy for breast cancer," said Dr. Adam Watson, CEO of MeCo Diagnostics. Early next year, the company will begin a multinational, prospective Phase II clinical trial to confirm the success of the CNIO study and to optimize the MeCo Score cutoff that defines the patient population who is likely to respond favorably to antifibrotic therapy. "We first validated the MeCo Score as a prognostic biomarker back in 2021—published in Cell Reports—but our partnership with CNIO gave us a unique opportunity to evaluate it as a predictive biomarker as well. Having both characteristics is essential to widespread adoption of this kind of technology."
Drug repurposing has played a crucial role in combating breast cancer, and off-label use of therapies is widespread among patients. A study conducted in 2015 revealed that out of 65 cancer therapies used for breast cancer in the US, 55.4% have been prescribed off-label.
SOURCE: MeCo Diagnostics
About MeCo Diagnostics
MeCo Diagnostics is a San Diego based, seed-stage medtech company. We are developing a prognostic and predictive biomarker test to identify patients with early-stage breast cancer who can benefit from a new, low-toxicity treatment strategy: antifibrotic therapy. By harnessing next-generation sequencing data from over 2500 patients, we are optimizing and clinically validating our MeCo Score technology in partnership with an internationally-acclaimed cancer research hospital.
About CNIO
The Spanish National Cancer Research Centre is a public institution of excellence committed to research, diagnosis and treatment for cancer.
The CNIO currently houses 22 Research Groups, organised in 7 Scientific Programmes, plus 5 Clinical Research Unit(s) that work closely with several hospitals. These scientific groups are supported by 19 Core Units that provide state-of-the-art facilities and technical expertise. The CNIO also has an Experimental Therapeutics Programme leader in academic drug discovery.
About EvoNexus
EvoNexus is California's leading nonprofit technology startup incubator located in San Diego. EvoNexus has successfully incubated over 260 startups with a survival rate of over 85%. Since the incubator's formation in 2010, EvoNexus companies have secured over $1.6B in venture funding, $10B in pre-exit valuation, and had 50 acquisitions valued at over $2.1B. EvoNexus is supported by corporate partners, including some of the largest multinational corporations in the world. Learn more at evonexus.org.