Events Search and Views Navigation
Event Views Navigation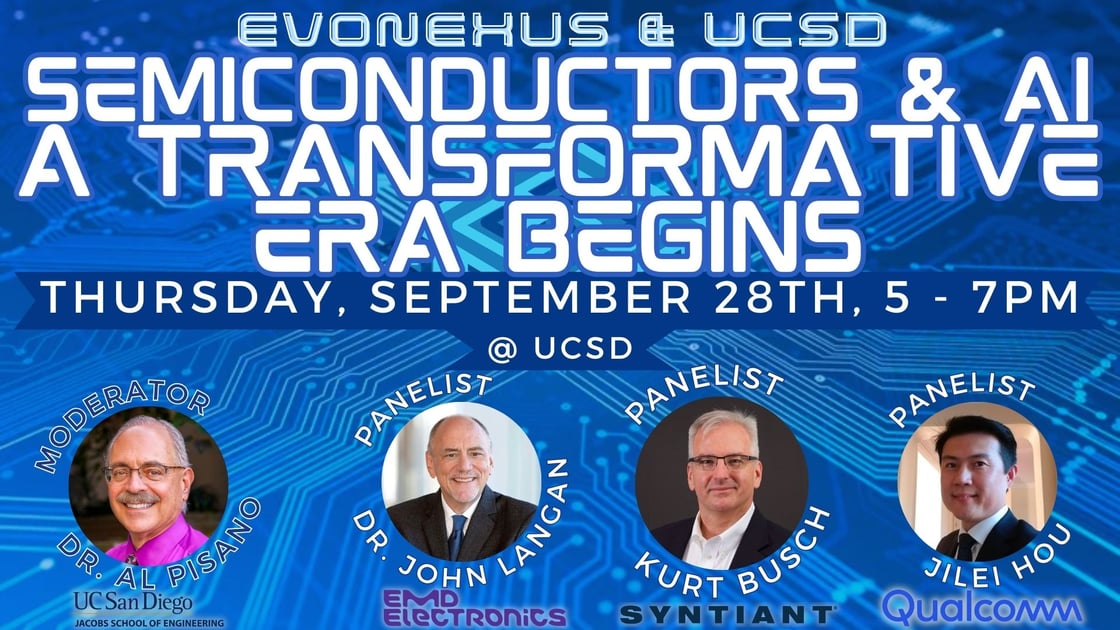 UCSD Franklin Antonio Hall
3180 Voigt Drive, La Jolla, CA
AN EVONEXUS & UCSD EVENT Join us at the Franklin...
EvoNexus SIGs
SIGs, or Special Interest Groups, are unique opportunities to meet and learn from high level industry professionals. All SIGs are open to the public with RSVPs through the EvoNexus EventBrite. To learn more about SIGs and other important events at EvoNexus, please fill out the contact form in the footer or follow us on our social medias through the icons located above.
EvoNexus Headliner Events
Headliner Events are another unique opportunity of the EvoNexus Incubator, where industry professionals can exhibit both their company and their technology. Below is an example of a promotion for a past headliner event for Robotics and photos from past Headliner Events and VIP dinners. Contact EvoNexus to be a part of the next Headliner!
EvoNexus & TiE Headliner: A Fireside Chat with Qualcomm CEO, Cristiano Amon moderated by former Qualcomm SVP, Anil Kripalani
CARI Health is the 2023 EvoNexus Demo Day Winner!
EvoNexus Demo Day
Demo day is an evening dedicated to emerging startup technology in Southern California. After weeks of preparation, pitch practices and slide deck alterations, each presentation is given by the teams of the chosen startup companies within the EvoNexus Incubator. These companies face off in front of crowds full of industry professionals, VCs, their mentors, and fellow startup companies.