A driven team dedicated to providing support and opportunities needed for startups to prosper and pioneer the future of technology
People
The EvoNexus Team, Board of Directors, Mentors and Selection Committee are comprised of deeply experienced, industry-expert volunteers representing the most influential technology companies in the world, such as Qualcomm, ViaSat, and more. These individuals assist in selecting and mentoring ventures admitted to the incubation program.
Rory Moore
EvoNexus CEO & Co-Founder
Vice Admiral Walter Davis
EvoNexus Co-Founder & VP Organizational Dev.
Gene Dantsker, Ph.D., MBA
EvoNexus Executive Advisor
Rich Stewart
EvoNexus Executive Advisor & 5G Portfolio Director
Ron Melanson
EvoNexus Silicon Valley Chief Engineer & Operations
Hem Suri
EvoNexus Fintech Executive In Residence
Sumit Tomar
EvoNexus Executive in Residence/ Adura LED Solutions
Ashlyn Haines
EvoNexus Portfolio & Events Manager and Board Liaison
Kacey Willers
EvoNexus Events Program Volunteer
Rory Moore
EvoNexus CEO & Co-Founder
EvoNexus CEO & Co-Founder / Founder, Peregrine Semiconductor Corp. & Silicon Wave, Inc.Rory Moore was the seed round investor, co-founder of Peregrine Semiconductor Corp. (NASDAQ: PSMI), now a Murata Company, one of the world's leading providers of radio frequency integrated circuits (RFICs) for the wireless communications and aerospace markets. Rory was also the seed round investor and founding CEO of Silicon Wave, Inc., now owned by Qualcomm. Silicon Wave produced the world's first Bluetooth chips. In 2009 Rory founded a technology incubator called EvoNexus with Vice Admiral Walter Davis, a board member of EvoNexus. A University of Michigan graduate, Rory continues to make angel investments in technology firms throughout the region. His other passions include Unlimited Aerobatic Competition flying, scuba diving and surfing.
Vice Admiral Walter Davis
EvoNexus Co-Founder & VP Organizational Dev.
EvoNexus Co-Founder & VP Organizational Dev. / Fmr. Navy N6, Dir. Space Systems, Information Warfare Systems, Command and Control SystemsVice Admiral Walter J. Davis, USN (Ret) was Navy N6, Director Space systems, Information Warfare systems, Command and Control Systems, and Modeling and Simulation where he directed Navy's $3.5B IT budget. He is former VP for Business Development at GDE Systems (BAE). He was a Navy fighter pilot, Aircraft Carrier CO, and Battle Group Commander. He served in numerous Navy engineering positions including Navy Engineer for the F-14 and Naval Warfare IT Architect (SPAWAR), He was a co-founder of E-fire. He is an Ohio State University Electrical Engineering graduate.
Gene Dantsker, Ph.D., MBA
EvoNexus Executive Advisor
EvoNexus Executive AdvisorDr. Gene Dantsker is the former President and Chief Operating Officer and current Executive Advisor of EvoNexus. He has been involved with EvoNexus since its founding as selection committee member, mentor to numerous portfolio companies, Executive-in-Residence and most recently Chief MedTech Officer. Gene is a seasoned entrepreneur, board member, advisor, operational executive and angel investor.Prior to the EvoNexus role, Gene worked across the spectrum of technology solutions in semiconductor, IT, medical and biotech businesses. His career path brought together engineering, science, business and entrepreneurship.Following graduate school, Gene was Senior Technical Staff Member at TRW, Inc., Space and Electronics Division (now part of Northrop Grumman) where he was responsible for design, fabrication, and integration of microelectronics for space/satellite applications. Subsequently he co-founded Nanostream, Inc., a biotechnology company and provider of high-throughput bio-analytical instruments to companies involved in drug discovery and development. As VP of Technology, Dr. Dantsker was co-inventor and developer of Nanostream's core technologies based on polymer MEMS microfluidics and converted them into commercial products purchased by leading pharmaceutical companies. Gene then served as CEO and CTO of aDNAvance Technologies, Inc., a provider of ultra-sensitive medical molecular diagnostic products, operating out of the US and Canada. Gene also served on the Board of Directors of D-Wave Systems, a pioneer in Quantum Computing, with leading Silicon Valley VCs, as well as heavily consulted the company in business development, IP strategy, growth strategy and operational infrastructure. Gene subsequently headed business development for the US branch of Nitto Denko, a leading supplier of diversified polymer-film products for medical, electronic and optronic applications, based in Osaka, Japan.Gene then joined Qualcomm Life as Sr. Director of Business Development & Licensing, where his responsibilities included enabling intelligent integrated care models through the Internet of Things (IoT) in the pharmaceutical, medical device, diagnostics and payer industries. In 2020, he helped sell the original Qualcomm Life business, to Philips before moving on. Following the sale, Gene joined Amazon Web Services as Global Lead for Medical Devices.Gene holds B.S. degrees in Physics and Mathematics from the University of Maryland, M.A. and Ph.D. in Physics from the University of California at Berkeley, and an MBA from San Diego State University, where he was class valedictorian. He is an inventor on over 60 issued patents.
Rich Stewart
EvoNexus Executive Advisor & 5G Portfolio Director
EvoNexus Executive Advisor & 5G Portfolio Director / Fmr. Sr. Dir. QualcommRich Stewart is a System on a Chip (SoC) engineering subject matter expert with extensive experience in technical management, innovation, and product commercialization. Rich possesses a strong track record developing efficient, practical and cost-effective processes, in addition to a strong track record of on time product delivery. He successfully builds and integrates high-performance R&D teams, and effectively collaborates with multi-disciplinary, global, project teams to efficiently advance development programs.Rich is a co-founder of Prometheus Technology Solutions, LLC, a firm dedicated to providing scalable product delivery processes for HW/SW/SOC and IoT products. Rich held multiple engineering leadership positions at Qualcomm, beginning in 1994, covering a broad cross section of technologies including embedded mobile device software, wireless protocols, image compression systems, MEMs driver technology, systems engineering and memory solutions. While at Qualcomm Rich also managed the Qualcomm Innovation Network, and was an engineering patent mentor. Prior to joining Qualcomm Rich developed driver level engineering solutions in imaging, 3d rendering and image scanning technologies at multiple start-ups.Rich has over 25 issued and pending US patent applications, along with a multitude of international filings.Rich has a B.S. in Mathematics-Computer Science, from the University of California, San Diego
Ron Melanson
EvoNexus Silicon Valley Chief Engineer & Operations
EvoNexus Silicon Valley Chief Engineer & Operations / Fmr. VP Hardware Engineering, Sun Microsystems & OracleRon Melanson serves as Chief Engineer & Operations for EvoNexus Silicon Valley. He previously served as Vice President of Engineering and managed the Hardware Quality Office at Oracle Corp.As VP of Engineering, he was responsible for Hardware Central Engineering, hardware quality, and customer advocacy. To this capacity, his organization provided customer solutions and best practice guides, competitive benchmarking, application tuning, and advanced compiles. His team also supported compliance, safety and RoHS testing, and certification.Prior to Oracle, Ron served a dual role at Sun MicroSystems as Distinguished Engineer and Vice President of Engineering. To that capacity, he managed the development of several SRARC CPU programs and lead the development of advanced semiconductor technologies with strategic FAB partners.Ron's engineering career before Sun Microsystems was rooted at Digital Equipment Corporation, where Ron served as a consulting engineer developing process technologies, custom chips and EDA tools for the development of VAX and high end systems.Ron took his B.S. and M.S degrees in E.E. at Northeastern University.
Hem Suri
EvoNexus Fintech Executive In Residence
Founder & Managing Partner, Spark Growth Ventures / EvoNexus Fintech Executive in ResidenceHem is an accomplished investment, board and executive management leader with two decades of experience as an entrepreneur, venture capitalist, board professional, investment banker, general management executive as well as a researcher.Hem currently serves as the Founder & Managing Partner of Spark Growth Ventures, an early-stage technology venture capital firm with a Pan American focus. Previously, he was the Co-Founder and Managing Partner of ClearVision Equity, a 2x Interim CEO of emerging healthcare companies, an executive of a KKR Private Equity portfolio company, an investment banker on Wall Street as well as a functional leader in multiple Fortune 500 companies in the US.Hem has also served on over 20 startup and social enterprise boards across US and is heavily involved with several prominent incubators and accelerators in SoCal supporting budding entrepreneurs. He has executed 40+ venture, private equity and M&A transactions with over $2B in total capital spanning over 12 years at Spark Growth Ventures, ClearVision Equity Partners, Deutsche Bank, and a KKR private equity portfolio company.Hem has an M.B.A. from Harvard, an M.S. from University of Illinois and a B.Tech. from Indian Institute of Technology, New Delhi. He is passionate about the environment, equality and education for under-privileged children, and loves reading, traveling and active pursuits.
Sumit Tomar
EvoNexus Executive in Residence/ Adura LED Solutions
EvoNexus Executive in Residence / CEO, Adura LED SolutionsSumit Tomar currently serves as the CEO of Adura LED Solutions, wherein he is responsible for Adura LED design and manufacture LED modules, with best-in-class thermal management in the industry, enabled by it's patented SinkPAD™ technology. Adura's high performance LED Modules help designers with best in class heat dissipation, longer life and better overall Luminaire performance across different vertical markets including - industrial lighting, street lighting, automotive, high end consumer, horticulture & indoor farming.Sumit Tomar previously served as the CEO of pSemi Corporation, a Murata subsidiary focused on RF, analog and mixed-signal ICs. Formerly Peregrine Semiconductor, pSemi has over 600 employees and eight offices worldwide.Prior to joining pSemi in 2017, he held product line management positions at several prominent technology companies, including Qorvo, Texas Instruments and Skyworks Solutions Inc. He has a proven track record of managing design win strategies and driving rapid revenue growth at Tier-1 OEMs in smartphones, telecom infrastructure, industrial and automotive markets.He received a Master of Science in electrical engineering from Indian Institute of Technology (IIT), Roorkee and completed the Executive Management Program at Stanford University.
Ashlyn Haines
EvoNexus Portfolio & Events Manager and Board Liaison
Portfolio & Events Manager and Board Liaison Ashlyn Haines is a recent California State University, San Marcos graduate with a Bachelor of Arts in Psychology. She continues to be passionate about the field of psychology and social sciences, and how these sciences are applicable to the real world. During her time at California State University, San Marcos she learned about the importance of psychology and understanding the human mind in the field of marketing and events planning. She has also been active in her community as a San Diego local and has worked closely with her local church as the lead coordinator of a leadership team. This as well as her education in psychology has ignited the passion for marketing and events planning as a career path. She is happy to be working as the Portfolio & Events Manager and Board Liaison for EvoNexus.
Kacey Willers
EvoNexus Events Program Volunteer
Events Program Volunteer Kacey Willers is the Events Program Volunteer at EvoNexus. She works closely with the entire EvoNexus team to develop, strategize, coordinate, create, and deliver all EvoNexus events and marketing materials. Kacey was born and raised in Wellington, New Zealand where she graduated with a bachelor's degree in Marketing and Management from Victoria University of Wellington. Since completing her marketing internship while studying, Kacey has worked in Marketing and Coordinator roles in Wellington, New York, Vancouver, and now San Diego.Outside of EvoNexus, Kacey enjoys learning Spanish, being creative, hiking, and traveling. She has her own woman's accessories business which keeps her busy in her spare time.
Rory Moore
EvoNexus CEO & Co-Founder
Vice Admiral Walter Davis
EvoNexus Co-Founder & VP Organizational Dev.
Richard Baldridge
EvoNexus Chairman, ViaSat Director
Joe Boerio
EvoNexus Officer, Franklin Templeton
Rob Douglas
EvoNexus Vice-Chairman, ResMed Inc.
Tim Holl
EvoNexus Treasurer, Ernst & Young
John Major
EvoNexus Chairman Emeritus, Broadcom
Steve Rowles
EvoNexus Secretary, Morrison Foerster
William Eigner
Procopio, Cory, Hargreaves & Savitch, LLP
Zachary Myers
Wilson Sonsini Goodrich & Rosati
Rory Moore
EvoNexus CEO & Co-Founder
Vice Admiral Walter Davis
EvoNexus Co-Founder & VP Organizational Dev.
Gene Dantsker, Ph.D., MBA
EvoNexus Executive Advisor
Rich Stewart
EvoNexus Executive Advisor & 5G Portfolio Director
Ron Melanson
EvoNexus Silicon Valley Chief Engineer & Operations
Mike Twyman
EvoNexus Director of Dual-Use Technology & Applications
Gary Hayslip
SoftBank Investment Advisors
Prashant Kantak
Mentor, FRMR Qualcomm Ventures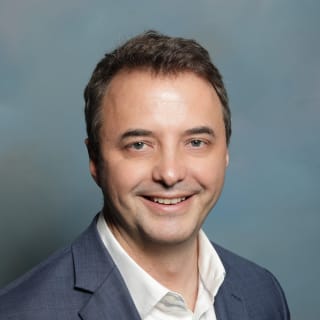 Giovanni Magni
Mentor, FRMR Bio-Rad Laboratories
Howard Robin, MD
LJ Pathology Consultants Inc
Peter Schaffer
Avantax Wealth Management
Chris Shimojima
Mentor, FRMR Provide Commerce
Hem Suri
EvoNexus Fintech Executive In Residence
Sumit Tomar
EvoNexus Executive in Residence/ Adura LED Solutions
Michael Wilson
Investor, FRMR LPL Financial
Dr. Byung K. Yi
Mentor, FRMR InterDigital